Join us for a Day of Reflection May 17th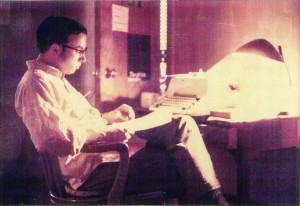 On May 17th, 1968, nine Catholic peace activists entered a draft board office in suburban Baltimore, stole hundreds of Selective Service records, and burned the documents in a fire fueled by homemade napalm. The bold actions of the group, dubbed the ''Catonsville Nine'' in the press, quickly captured headlines for taking a principled stand against the Vietnam War. Among them was a De La Salle Christian Brother, David Darst, featured in the photograph to the left, in whose memory we are named.
To honor their legacy, the Br. David Darst Center will host a Day of Reflection on May 17th via our social media networks. We invite you to join the conversation as we examine what social justice activism looks like in the 21st Century. Email your reflections to development@darstcenter.org.
We will be sharing some of our favorite meditations as part of the event. Look for our posts on your preferred social media platform!
Facebook: https://www.facebook.com/darstcenter/
Twitter: https://twitter.com/darstcenter
Instagram: https://www.instagram.com/darstcenter/
Tumblr: https://darstcenter.tumblr.com
You can share this story by using your social accounts: