Social Justice Activist Spotlight: Aung San Suu Kyi
Aung San Suu Kyi, one of the world's most famous political prisoners, was born in 1945 in Rangoon, Burma. Her father was the military general and political leader Aung San, who is regarded as the founder of modern Burma. General Aung San was assassinated in 1947. Aung San Suu Kyi's mother was a diplomat who was named ambassador to India 1961.
Suu Kyi had spent most of her adult life outside of Burma, only making short trips to her homeland to visit her mother. The turning point in her life came in 1988. The assassination of her father had left a political vacuum filled by General Ne Win, a military dictator who used terrorism to rule the country for 26 years. He closed Burma off from the world and, through his bizarre brand of socialism, drove the once prosperous country into poverty. Popular discontent and agitation for democracy brought further political repression.
The dictator Ne Win turned over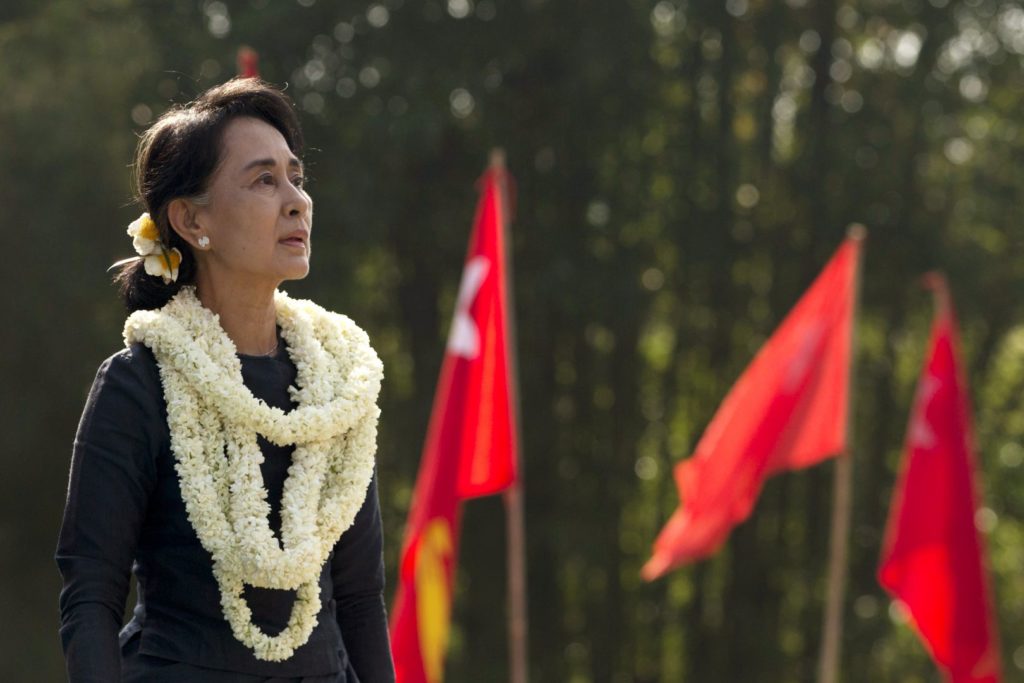 his power to a military junta known as the State Law and Order Restoration Council, or SLORC. The opposition movement drafted by Suu Kyi, and her dramatic 10-minute speech calling for reform carried her on a surge of popularity to become the de facto leader of Burma's democracy movement and head of the National League for Democracy (NLD). Thereafter, between 1988 and mid-1989, she incited crowds with her call for nonviolent revolution against what she termed the "fascist government" in power.
To ensure her silence, the junta confined Suu Kyi under military guard to her Rangoon home. She remained under house arrest for six years, cut off from her family and so poor that she became weak from hunger. Burma held elections in 1990 and Suu Kyi and her NLD party won by a landslide. Still, SLORC refused to relinquish power. In 1991 Suu Kyi was awarded the Nobel Peace Prize, bringing her international attention and support from human-rights groups.
To improve the country's economy, the junta launched a campaign to lure international investment and aid. But the international community withheld investment and criticized the junta for human-rights violations. The stalemate between Suu Kyi and the junta lasted until 1995, when SLORC denied she was under house arrest and stated that she could leave Burma any time she wished. That summer, Aung San Suu Kyi stepped out of her home. But she refused to leave Burma.
Since then, she has continued her role as opposition leader, holding meetings and making public appearances and speeches. SLORC has continued to suppress the democracy movement, restricting freedom of speech of NLD party members and activists. In December 1995 Burma (called Myanmar by the junta) was condemned by the U.N.
You can share this story by using your social accounts: