Social Justice Activist Spotlight: Clarence Jordan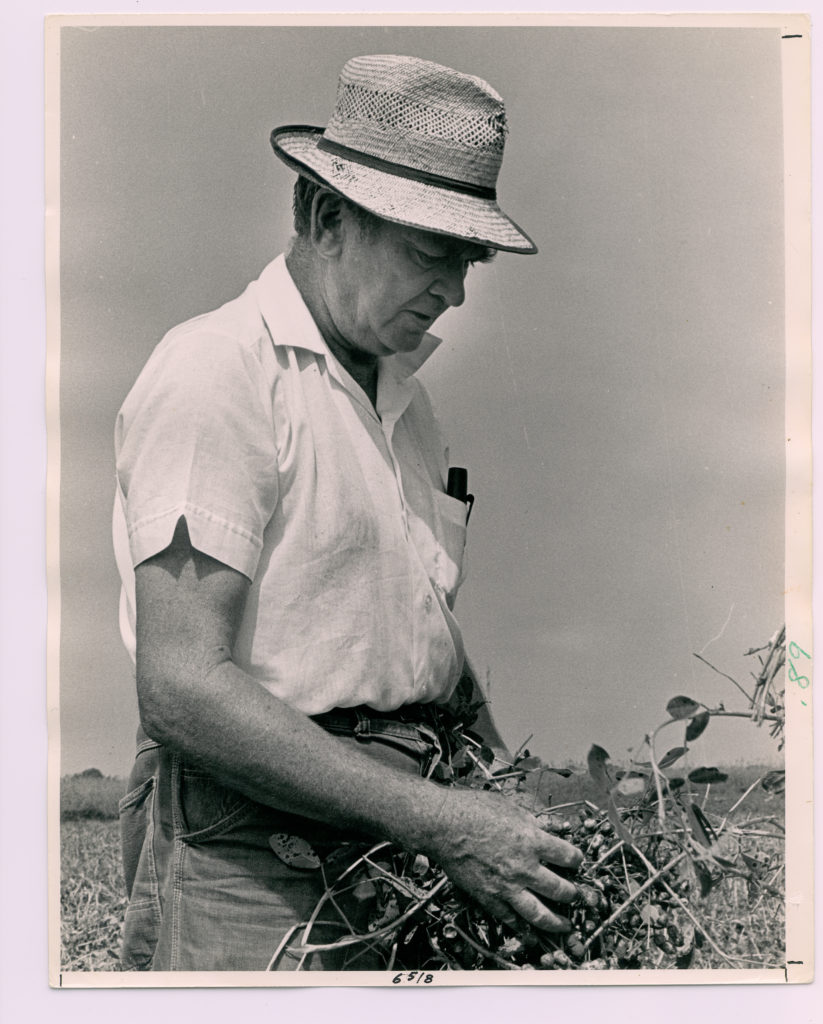 Koinonia Farm began in 1942 when Clarence and Florence Jordan and Mabel and Martin England came to Sumter County, Georgia to live out the teachings of Jesus amidst the poverty and racism of the rural South. They envisioned forming an interracial community where blacks and whites could live and work together in a spirit of partnership. Based on a radical call to discipleship, Koinonia's very presence confronted racism, militarism, and materialism with their commitment to treating all human beings with dignity and justice, choose love over violence, share all their possessions and live simply, and be stewards of the land and its natural resources.
The community grew and friendships formed as the Jordans and their neighbors farmed together, ate meals, attended Bible studies and summer youth camps. Throughout the 1950s and early 60s, Koinonia remained a witness to nonviolence and racial equality, as its members withstood firebombs, bullets, KKK rallies, death threats, property damage, excommunication from churches, and economic boycotts.
By 1968, Koinonia was at a crossroads. Local violence had tapered off, and now only two families were living on the farm, including the Jordans. Clarence had begun to devote more of his time to his Cotton Patch translations of the New Testament. Changing the name from Koinonia Farm to Koinonia Partners, the community launched several innovative "partnership" programs. Chief among them was "Partnership Housing," which sought to build affordable homes for low-income families living in shacks and dilapidated houses. Using volunteer labor and donations, Koinonia built 194 homes from 1969 to 1992, which families bought with 20-year, no-interest mortgages. The mortgage payments were placed in a revolving Fund for Humanity, which was then used to build more houses. With both rich and poor contributing capital to the Fund and building houses together, Clarence saw his vision of Partnership become a reality. Of the homes built, 62 houses sat on Koinonia's land, forming two neighborhoods that surrounded the central community area; the remaining houses were located in the towns of Americus and Plains.
Although Clarence died in 1969, just before the first house was completed, his vision continued. The Fullers remained at the Farm, guiding the first 4 years of Koinonia's partnership housing program before moving to Africa for 3 years to establish a similar program abroad. In 1976, they returned to Americus and founded Habitat for Humanity International, now a worldwide housing ministry with affiliates in every state and in more than 50 countries. Modeled after Koinonia's original "partnership housing" program, Habitat builds houses with families in need, then sells the houses to the families at no profit and no interest. To date, Habitat for Humanity volunteers and homeowners have built more than 100,000 houses around the world.
In more recent years, two sister communities have grown out of Koinonia: Jubilee Partners in Comer, Georgia hosts and assists hundreds of refugees from around the world; and New Hope House in Griffin, Georgia ministers to people in prison and their families.
You can share this story by using your social accounts: