Social Justice Activist Spotlight: Dorothy Day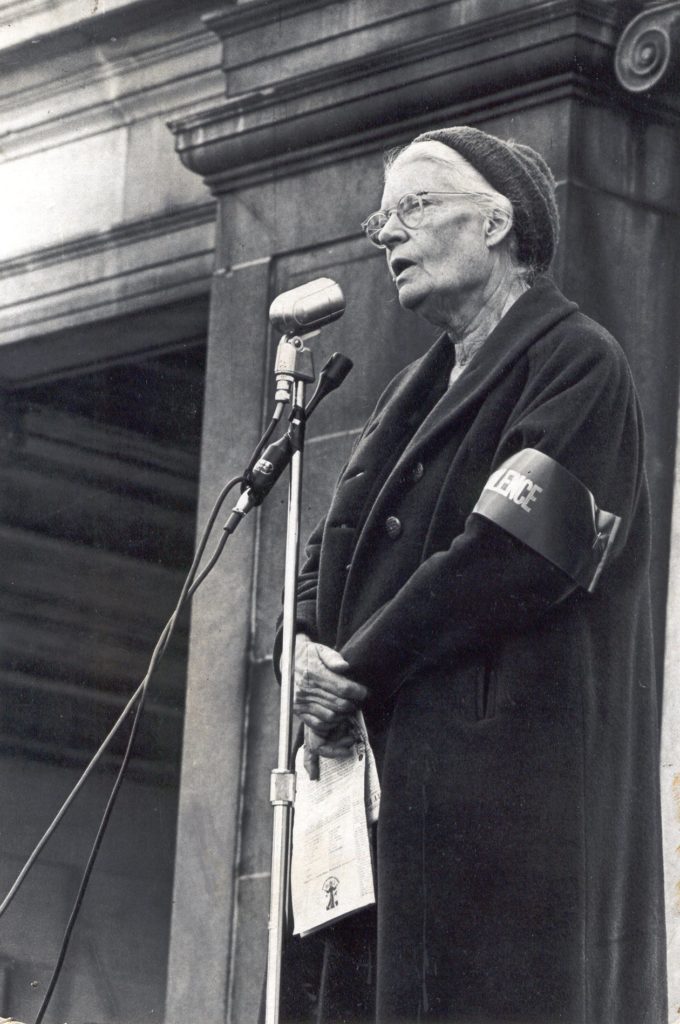 "If I achieved anything it was because I was not afraid to talk about God."
"We were just sitting there talking when lines of people began to form, saying, 'We need bread.' We were just sitting there talking and people moved in on us. We were just sitting there talking and someone said, 'Let's all go live on a farm.' It was as simple as that, I sometimes think."
"The most significant thing about the Catholic Worker is poverty, some say. The most significant thing is community, others say. We are not alone anymore. But the final word is love."
Dorothy Day was the founder of the Catholic Worker Movement, standing for pacifism, intentional poverty, and activism, and performing the works of mercy with soup kitchens and houses of hospitality for the homeless.
In 1932, as a freelance journalist watching a hunger march, Dorothy was filled with grief that, however spiritually fulfilling the church had become for her, a former communist, it offered her no adequate vehicle to respond to injustice and suffering. The march she was reporting for a Catholic journal had been inspired and led by Communists, not Christians. She ached with the realization that there were so many "comfortable churchgoers" who gave "little heed to the misery of the needy and the groaning of the poor."
In 1933, together with Peter Maurin, a former Christian Brother, Day began the Catholic Worker newspaper. It cost 1 cent, expressed dissatisfaction with the social order, and took the side of labor unions, but its vision of the ideal future challenged both urbanization and industrialism. It wasn't only radical but religious. The paper didn't merely complain but called on its readers to make personal responses.
Soon homeless people began to knock on the door. Maurin's essays in the paper were calling for renewal of the ancient Christian practice of hospitality to those who were homeless. In this way followers of Christ could respond to Jesus' words: "I was a stranger and you took me in." Maurin opposed the idea that Christians should take care only of their friends and leave care of strangers to impersonal charitable agencies. The editors would soon be given the chance to put their principles into practice.
In winter of 1933 the first Catholic Worker House of Hospitality opened to house first homeless women, and then men. Soon houses of hospitality began to sprout up across the country, and a movement was born. Today there are over 133 houses internationally. They serve homeless people of all kinds. The paper is still published and distributed for free. The movement grew to include not only houses of hospitality and the paper, but also bread lines and soup kitchens, and experimentation with farming communes.
You can share this story by using your social accounts: