Social Justice Activist Spotlight: Myles Horton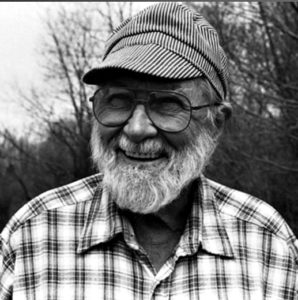 1905-1990
"Education leads to action. If you advocate just one action, you're an organizer. We teach leadership here. Then people go out and do what they want."
 Born in Savannah, Tennessee on July 5, 1905, Myles Horton believed that if everyday people could come together to discuss problems and share their experiences they could solve their problems. He strongly believed in peer education, in people becoming their own experts, doing their own research, testing their ideas by taking action, analyzing their actions, and learning from their experiences
In 1932 --at the age of 27 --he founded Highlander Folk School in Monteagle, Tennessee. A student of Reinhold Neibuhr at Union Theological Seminary, Mr. Horton had traveled to Copenhagen to observe firsthand the Danish folk schools which became the model for the Highlander. Mr. Horton began his educational work among his neighbors in Grundy County, Tennessee, with famers, miners, woodcutters, and mill hands--those who are bypassed by ordinary educational institutions. Highlander was committed to education for social change and to workers' rights to organize. Mr. Horton developed labor education classes, and the school was instrumental in the CIO organizing drive in the South.
Later, Mr. Horton focused Highlander's resources and programs on school desegregation, voter education, citizenship schools, and the civil rights movement. When the Great Society's War on Poverty came to Appalachia, Mr. Horton had relocated Highlander there under a new name (Highlander Research and Education Center) and was already at work among the disenfranchised people in the poorest region of the country. Myles Horton died in January of 1990.
You can share this story by using your social accounts: